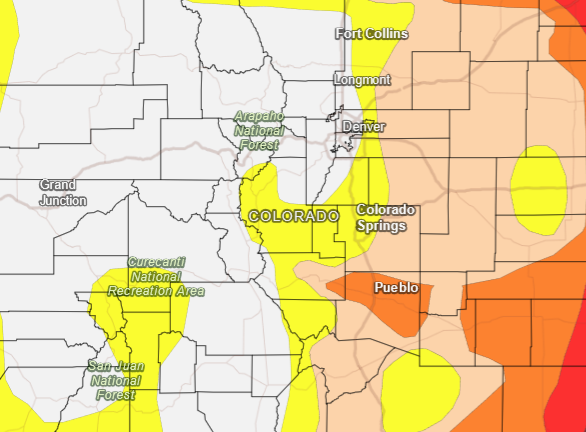 According to the National Integrated Drought Information System (NIDIS), 36% of the state is currently experiencing some level of drought (with 54% being at least abnormally dry). The map featured above shows the drought conditions on January 31.
According to the summary from the latest Colorado Water Conservation Board's Water Availability Task Force meeting, La Niña looks likely to weaken the rest of winter, with neutral conditions to take over sometime in the spring. The Climate Prediction Center is uncertain about likely temperature patterns as we head into spring and predicts a slight leaning toward drier than average conditions, especially the southern part of the state. However it is uncertain if that will hold true if La Niña is no longer a factor.
A series of storms since the end of December have provided substantial increases to the snowpack statewide. Snowpack is well above normal across all of Western Colorado and near normal in other basins except the Arkansas which is below normal.
Currently, as of 12:00 a.m. on February 7, statewide snowpack is 125 percent of median.
As of February 6, cumulative precipitation in the Colorado River watershed was tracking at 100% of average and the South Platte River watershed was tracking at 72% of average. Snowpack in the Colorado River is tracking at 106% of normal and is tracking at 78% of normal in the South Platte River watershed.
The district will continue to work with Denver Water on monitoring the watersheds and will provide updates to our customers through our website and social media channels.